5 Date Night Ideas To Look Forward To in Indianapolis After Covid-19
Posted by Lesa Furman on Wednesday, May 6, 2020 at 7:47 AM
By Lesa Furman / May 6, 2020
Comment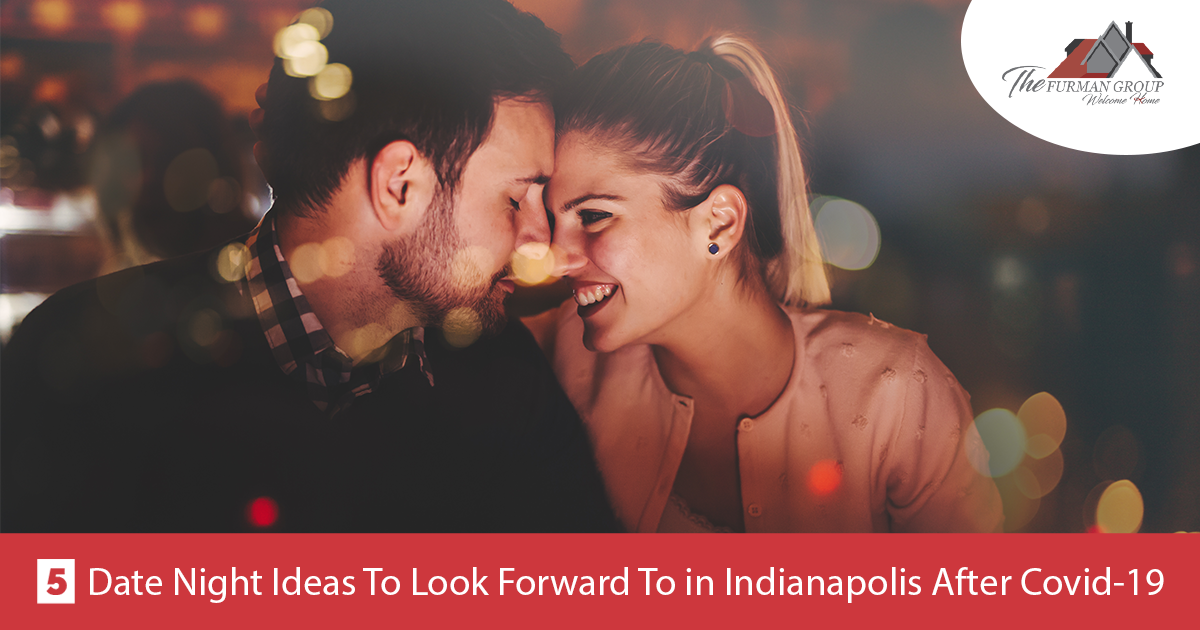 Saturday nights are glorious gifts, and Indianapolis, or Indy, adds its magic flavors to make the night even better. From its fine restaurants to cool music, the city offers you lots of goodies for a blissful weekend night. The town also features exquisite real estate and properties.
If you want to hit the dance floor and feel the energy of music in your veins, there is a treat for you. And if you want to have a taste of the world's best foods, wines, and beers, or maybe catch the best comedies in town, here are five top places in Indianapolis (once things are back to normal from Covid-19) that will give you the best opportunities for enjoying your Saturday nights coupled with an adrenaline rush.
Howl at the Moon Indianapolis
Howl at the Moon remains among the city's best nightspots. It is a perfect downtown spot that will always make your nights unforgettable. Howl houses live performances in a partly-bar and a partly-concert setting.
For dancing and partying, Howl at the Moon offers an exciting atmosphere, perfect for all your special events. It's the most fun place for nightlife and the most interactive and lively spot in Indy. Excellent music that varies from hip-hop to pop to rock always fills the air in the scene, shaking everyone with a vibrant spirit to enjoy.
The Rathskeller
Rathskeller is Indy's number one spot for all beer lovers and foodies. Within the center of the Athenaeum Building, it offers live music that runs from rock to blues to polka with belly dances every Saturday night.
The Biergarten also has the best collection of drinks, offering high-class and imported wines and beers. This club also stocks countless beer selections served within a stylistic beer hall, or in a garden that can give you a chance to enjoy an outdoor patio dining experience.
The Eagle
The Eagle is the only place in Indianapolis that has the best live patio with a full-service bar. It also has some fire pits that can make a Saturday night memorable and full of fun, especially when you're in a group.
Crackers Comedy Club
For many elites, comedy clubs remain the top choices for a Saturday nights' fun-time spot. Crackers Comedy Club is Indianapolis's best laugh club. Some locals maintain the club, and for years, it is still the best, hosting top comedians like Ellen DeGeneres and Ray Romano, who fulfill the clubs' mission by cracking the best jokes.
Crackers Comedy Club provides the city's best stand-up comedy that only aims to crack your ribs with laughter. Visit the club for your weekend and see how a single night can be different.
Fountain Square Theater
Fountain Square is also an excellent place to enjoy a night in Indianapolis. As the night falls and darkness follows, this single downtown square comes alive. It is renowned for swing dances that are nothing but pure amazement. The best thing is that it offers dance lessons that can turn a novice into an expert dancer quickly.
At Fountain Square Theater, it isn't only about dance; you can also make your shoes ready and try your luck with the old-school game of bowling, amongst other fun activities. Fountain Square also provides a convenient way to enjoy the downtown Indy through the linked urban bike and pedestrian pathway that connects it with the Indianapolis Cultural Trail.
Indy has everything you can think of to enjoy a Saturday night. So, plan your next night out to this beautiful city and have your fill of live music and fine wine.