7 Hidden Gems in Indianapolis We Are Desperately Missing
Posted by Lesa Furman on Monday, April 27, 2020 at 8:39 AM
By Lesa Furman / April 27, 2020
Comment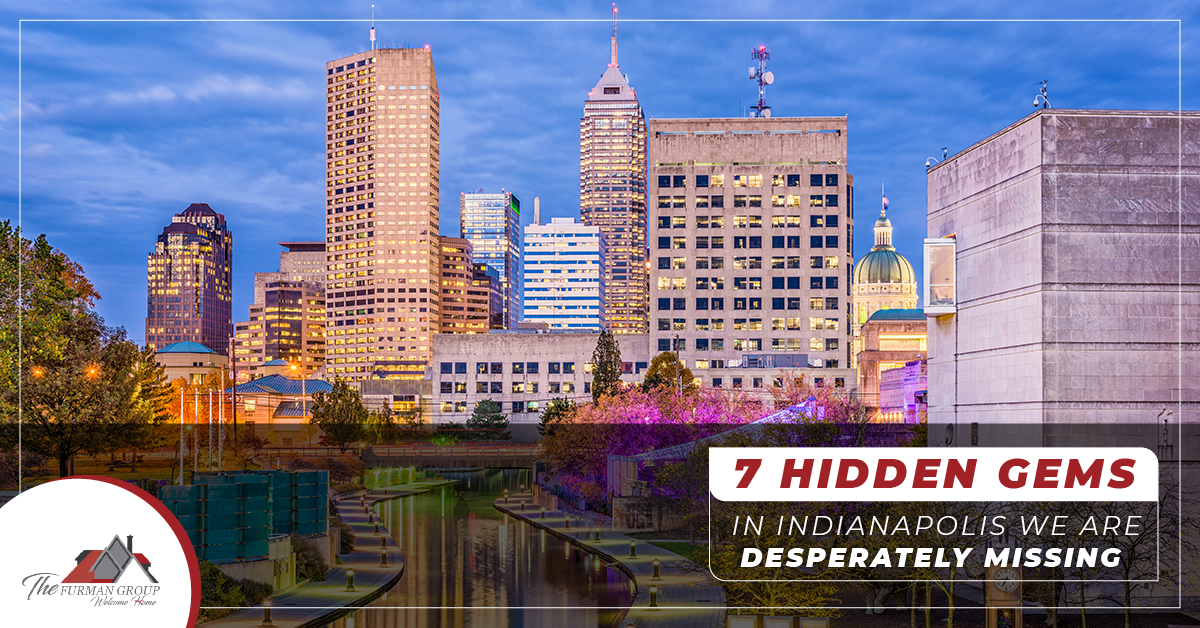 Indianapolis is the capital of the state of Indiana known for its sports and annual car racing competition. However, it is also home to electric art displays, cultural trails, underground ruins, and delicious barbeque. Let's explore the main 7 hidden gems in Indianapolis that we are desperately missing, so you can plan a truly memorable trip.
Indiana War Memorial Museum
It is a free museum displaying the military history of Indiana. It displays chronologically American military history from starting from the Revolutionary War to the present day, by focusing on the special role of the state of Indiana in the nations' conflicts. It is also home to the unique military collection of memorabilia from the Batlle of Tippecanoe to date.
City Market Catacombs
Spooky catacombs are one of those interesting places in Indianapolis that most tourists do not know about. The catacombs are the remains of Tomlinson Hall of the 19th century that was burned down. They are located under the City Market known as the place of local merchants, artisans, and food growers. You can explore the catacombs yourself or get a tour on the first or third Saturday of every month.
Garfield Park Conservatory and Sunken Gardens
Garfield Park, situated in the south of Indianapolis, features a conservatory and a 3-acre park. There are a lot of things to do and entertain yourself, such as exploring the conservatory, learning about edible plants and herbs, enjoying the orchid show, attending summer events, or going on a master gardener guided tour.
Indianapolis Moon Tree
This tree spent time on the Moon as a seed and then was returned back to the Earth. Now it is one of the 50 moon trees in the United States, that has been residing on the grounds of the Indiana Statehouse for over 30 years. After seeing and admiring this unusual tree, you can visit the popular West River State Park and Gardens located nearby. There are also Eiteljorg Museum and the Indiana State Museum only one block from the Statehouse that is worth visiting.
Traders Point Creamery
If you decide to travel to northwest Indianapolis, a rural area of the city, you will have an opportunity to visit Traders Point Creamery. It is not only a place with a great selection of delicious cheeses but also a historic site. You can take a tour of the farm by enjoying the atmosphere of the 19th century. There three tour options available for visitors: a self-guided walk, a cow-milking tour, and a private tour. After a walk, you can settle down at the Loft Restaurant for a delicious lunch or dinner, and then treat yourself with a dessert at the Dairy Bar - with one of super-fresh milkshakes or ice-creams.
The Black Market
Speaking of food, the Black Market is a true hidden gem in Indianapolis for real gourmands. The Black Market is located not far from the downtown area on the east end of Massachusetts Avenue and offers a varied menu with modern farmhouse cuisine, including apple brined pork chop with cheddar grits, red trout and coconut curry, braised lamb shoulder, Parmesan-crusted salmon with dill-tomato relish, Welsh rarebit, and such eccentric desserts as cream-lemon cheesecake, panna cotta with candied popcorn, and others. If you tend towards drink, you will not be disappointed: there is an extensive menu with handcraft cocktails, rum, wine, and beer on tap.
The North End
The North End is a restaurant located in the north of the city away from the crazy and busy life of downtown. There you can relax in a quiet and relaxing atmosphere by eating pan-fried catfish, Texas brisket, Memphis baby back ribs, and drinking bourbon or whiskey. This place is perfect for tasting real American cuisine and enjoying time with your family and friends.
Indianapolis is a great city both for visiting and living. According to Forbes Magazine, the cost of living in Indianapolis is almost 8% below the national average. If you are thinking of visiting once the pandemic is over, The Furman Group Indianapolis Real Estate will be happy to help you with all your real estate needs.