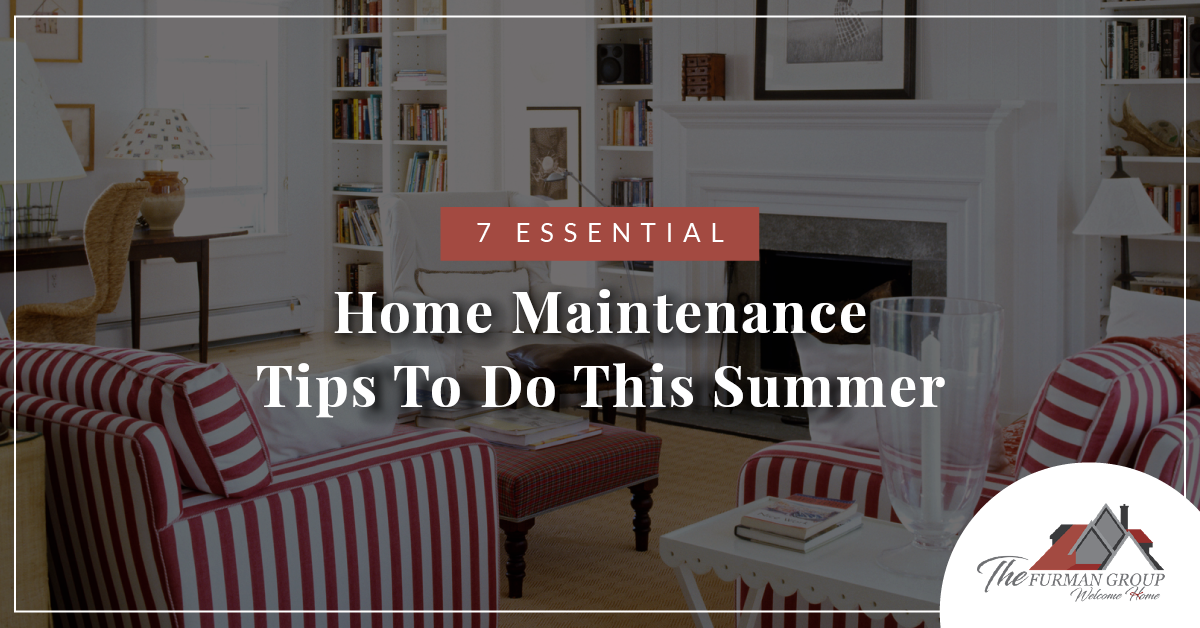 It's easy to love a home a little more during summer. There's something about open windows, hanging flower pots, and decorated decks that make a home's personality really come alive. This is also a time when a home's potential can come alive! In fact, it's a great idea to start doing some home projects now that will prepare your home for the summer whether you plan to stay or sell.
Inspect and Perfect Your Patio, Walkways, and Driveway
Summertime usually means more visitors. That's why you'll want to make sure all of the walking paths, brick areas, and concrete spaces around your home are in top condition. Winter weather can create cracks and breaks that result in broken or uneven surfaces. Make sure you're getting everything smoothed over or filled in to create even, beautified surfaces that will make your yard a safe and inviting space!
Get Your Baseboards in Shape
Have you looked around at the baseboards inside your home lately? Dragging in salt and dirt from winter streets and sidewalks on your shoes for months can cause baseboards to look dirty. This is especially true if you have white baseboards inside your home. A damp cloth is usually all that's needed to get white baseboards looking sparkling and new. However, you may want to consider slapping on a new coat of white paint if your baseboards look particularly damaged.
Refresh Your Garbage Disposal
It's time to make sure your garbage disposal is fresh. After all, the summer heat can bring out smells that were hidden during the winter. Simply run a little hot water after adding vinegar or lemon juice to your disposal to get everything smelling very fresh!
...