Brownsville has one of the Best Indoor Playgrounds in Indiana
Posted by Lesa Furman on Sunday, December 27, 2020 at 9:45 AM
By Lesa Furman / December 27, 2020
Comment
During the cold months, Kids Planet in Brownsburg is a perfect place to take the kids for a full day of play. Kids Planet is a four story indoor playground that is well-beloved by many kids and families in Brownsburg.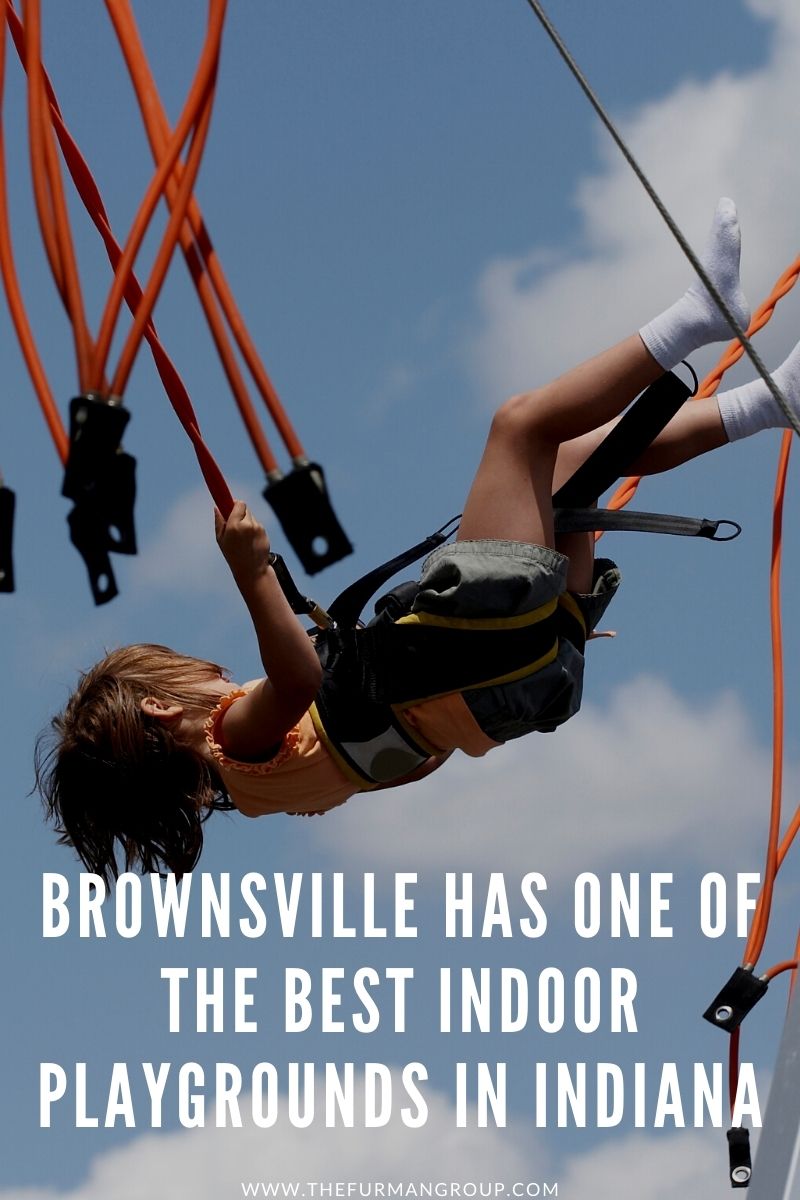 There are many different activities to appeal to kids of all ages and types at Kids Planet, but the most popular feature is the four-story indoor massive jungle gym. It includes multiple levels to climb through with twisted and curve slides, tunnels, and overlooks. Some of the most popular spots in the play structure include the trampoline, ball pit , ball cannons, and a kinetic-sand pit. Kids up to the age of 14 are permitted in the giant play structure. Shoes must be removed and socks are mandatory.
For the tiny tot toddler crowd there is a special space. This allows them to play on toys more fit to their size and gives peace of mind to parents that they will not be overrun by bigger kids. The toddler space is filled with plenty of fun toys to climb and explore.
In addition to the main attraction is a very large gaming arcade. There are games for kids of all ages to enjoy. Arcade games are accessible through a prepaid/preloaded electronic cards. These cards keep track of your points (instead of the game machine spitting out paper tickets to turn in) when you are done playing in the arcade you can take your electronic card over to the prize center to see how many points you have earned and what prize you can choose.
When you get hungry from all of the energy and activity, there is a large concession area with plenty of seating. This is also the area where Kids Planet hosts parties.
Operating Hours
Kids Planet is open on Thursday from 10 am to 8 pm, Friday and Saturday from 10 am to 9pm, and on Sundays from 10 am to 7 pm. Kids Planet is closed Monday through Wednesday. Parties are currently limited to 25 guests with only one adult per playing child due to current pandemic restrictions.
Tickets and Admission Costs
On weekdays admission to the play structure is $11 per child aged 2-14 for 1 ½ hours of play. Tickets are $13 on Saturday and Sunday for 1 ½ of play time. Tickets for children under 2 years of age are $6 every day.
*Special Kids Planet play socks must be purchased on your first visit for anyone planning to go into the play structure, including parents. These socks can be reused on your next visit(s). Socks are $2/pair.
*Waivers must be filled out for each child before they will be allowed to use the play structure.
*Tickets can be purchased on arrival, but it is recommended to purchase tickets online in advance.
Location
Kids Planet is located at 499 Southpoint Circle, Brownsburg Indiana
There are so many reasons to love living in Brownsburg Indiana. For more information on homes for sale in Brownsburg please contact us anytime. We would love to help you find a home that you love.
Browse Brownsburg Neighborhoods and Subdivisions
Brownsburg Featured Searches