Can I Make an Offer on a Home Listed as 'Coming Soon'?
Posted by Lesa Furman on Monday, November 16, 2020 at 8:08 AM
By Lesa Furman / November 16, 2020
Comment
How "Coming Soon" Listings Work
Some homes have put up "coming soon" signs in their yards or have listed the home online as "coming soon." This is simply to notice that the home is about to be an active listing on the MLS. This is a growing strategy in competitive sellers' markets where the number of buyers outweighs the number of homes for sale. It is a strategy used by some real estate agents to help bring more attention and anticipation to their client's homes. During this time a seller is usually preparing the home before officially releasing it for sale.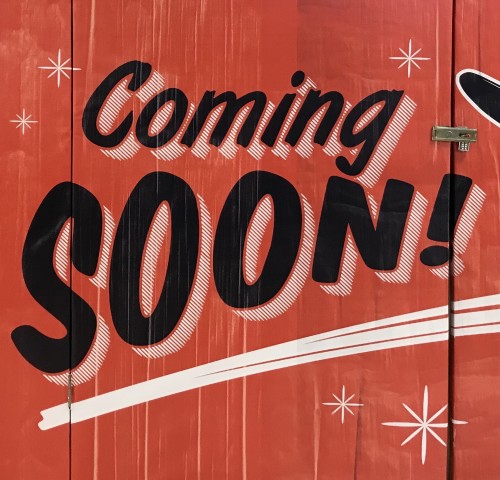 Many states do have regulations for this home selling strategy including how long a home can be posted as "coming soon." This timeline is generally a couple of weeks.
Buyers can make an offer on a home listed as "coming soon," but realtors are regulated on how they can promote the home.
Using "Coming Soon" To Your Advantage as a Buyer
If you see one of these listings and you really like the home it is a good idea to get a hold of your agent as soon as possible. The listing agent could have posted pictures to a private site and your agent can pull all the information on the home for you. They can even help you to determine the fair market value of the home and help you make a strong offer. This will prepare you to make an offer and get it in as soon as the listing goes live on the MLS.
Putting together a strong offer is important in any sellers' market situation, especially with a coming soon listing. You do not want to overpay for the house, but you do not want to come in too low with your first offer either. Along with offering the right amount, include a preapproval letter to assure the buyer you are serious and stable, and earnest money check to help drive the fact you are ready to buy the house home. To give your offer some stand-out strength you can go the extra mile and offer to assume some of the traditional portions of the seller's closing costs.
Related: How to Determine Closing Costs
Be prepared that the seller may not respond to your offer right away. They may wait until the deadline or very near to the deadline to deny or accept the offer while they wait to see if more offers come in. This will also help the seller to decide how to best respond to the offer.
The best way to purchase a home in any type of market is to have as much knowledge on home buying as possible and to hire an expert real estate agent to help guide you through the process.
MORE FOR LOCALS:
5 Best Places to Enjoy Fall Foliage in Hendricks County
How to Disinfect and Clean Your Home During COVID
How to Get Yourself 'Mortgage-Ready' When Buying
Is it Safe to Sell a Home Right Now?
As an expert in Greenwood IN Real Estate, Broad Ripple, Plainfield Properties, Avon Homes and Homes in Brownsburg Indiana, Contact Lesa Furman today!