Whether you have a large number of stomachs to feed or just one overly hungry teenager in the middle of a growth spurt, there are some great places to find a ginormous pizza pie right here in central Indiana. Here are 5 places to find unusually large pizzas in the area.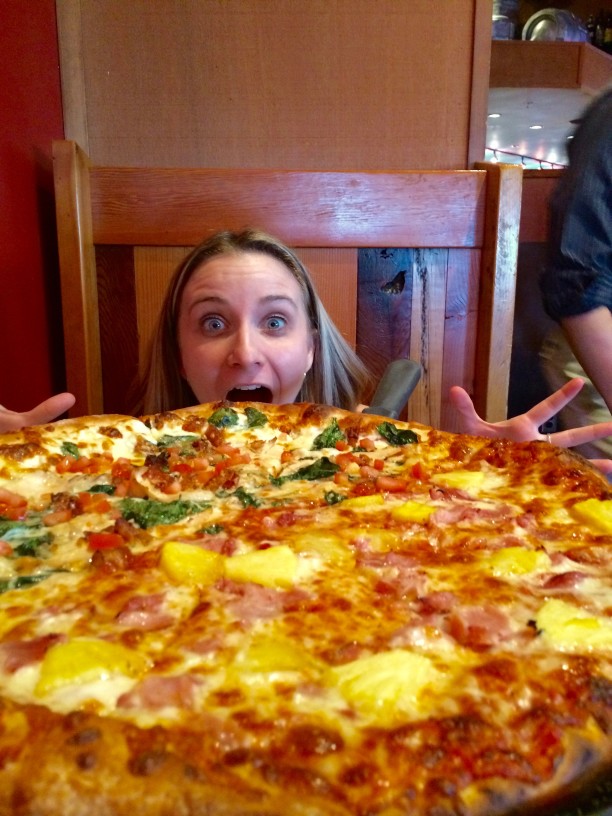 This has been a long-standing favorite in the town of Brownsburg since 2008. The largest size pizza at Rockstar Pizza comes in at an impressive 30-inches.
Rockstar is located at: 922 East Main Street, Brownsburg
Panoony's has been a part of Brownsburg since 2013. The founder is from upstate New York and had a dream of sharing his pizza skills and the experience of true New York pizza with the people in his new hometown. They serve a 30-inch pizza called The Big Noony as well as several other food items including wings, pasta, breadsticks, and much more.
Panoony's is located at: 1447 E Main Street, Brownsburg
Brozinni offers two locations, one in Indy and one in Nashville. Here you can feast on New-York style 20-inch pizzas cut into those giant traditional New York thin-crust slices we have all come to love. Don't forget: the proper way to enjoy pizza like a New Yorker is to fold it in half lengthwise.
Brozinni is located at: 8810 South Emerson Avenue #240 in Indianapolis
And
140 West Main Street in Nashville, Indiana
...