Is it Too Late To Sell Your Home This Year?
Posted by Lesa Furman on Wednesday, December 2, 2020 at 9:52 AM
By Lesa Furman / December 2, 2020
Comment
If you were thinking about selling your home this year, the arrival of the holiday season could make you second guess actually putting your home on the market. It is too late to bother putting your home on the market? The year is almost at an end after all and spring which is usually peak buying season is just around the corner.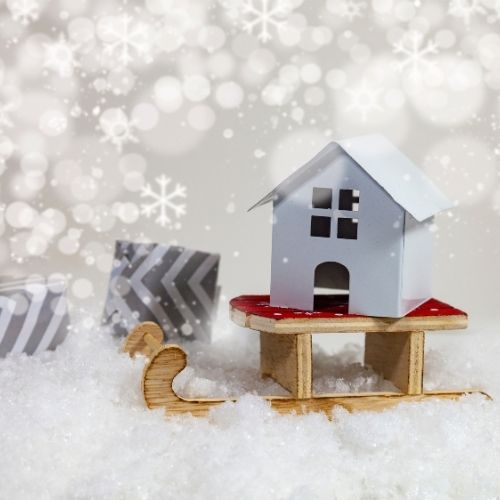 While these are valid thoughts, it does not mean that listing your home right now is a bad idea. Especially right now as the real estate market is helping to drive the economy through 2020. Many real estate experts are predicting a record number of winter home sales.
Here are some things to consider while trying to decide if winter is the right time for you to list your home for sale:
The Internet Has Made Home Shopping so Much Easier
It is said that somewhere around 93% of home buyers start their shopping adventure online. Now that the pandemic is here and just won't go away, more and more buyers are sticking to online shopping as much as possible until they find a home they are serious about. This means fewer people coming to your home at the drop of a hat for a showing. In some cases, houses are being sold without the buyer stepping foot in the home until the inspection or even after they purchase it. Thanks to the power of modern technology and virtual avenues of looking at homes.
It's Still a Sellers' Market
Home inventory remains low which means the higher number of buyers looking to take advantage of current low-interest rates is creating a strong sellers' market. This means many homes create interest from several buyers. It is predicted though that more and more sellers' are going to put their homes up for sale as they begin to see the advantages of it right now and this will cool the market a little bit. To take full advantage of the benefits of selling now is the time to list.
Buyers are More Serious About Buying in the Off-Season
There are some disadvantages of purchasing a home in the holiday rush, like moving in the middle of the holiday rush. Then there is taking the time to shop and to go through all of the requirements to close a home loan while everything else is happening in life. Buyers that are willing to search for homes when things are less convenient are more serious about actually purchasing a home. There will be far less "I am just looking at my options" type of buyers that seem to waste your time.
In addition, the tax benefits of buying before the new year hit drives buyers to seek out a home now.
It is Easy to Stage the Comfort of a Home in Cold Weather
It is easy to show off the comforts and benefits of hanging out in your home when it is cold outside. Put up a few decorations, lay a pretty throw blanket across a chair, and have some cookie baking in the oven to set a scene that buyers can imagine themselves getting comfortable in and loving. Some say staging a home to entice buyers is much easier in the winter.
For more information on selling your home in Broad Ripple this winter please contact us any time.
More Advice for Sellers:
5 Things to Consider in an Offer Other Than Price