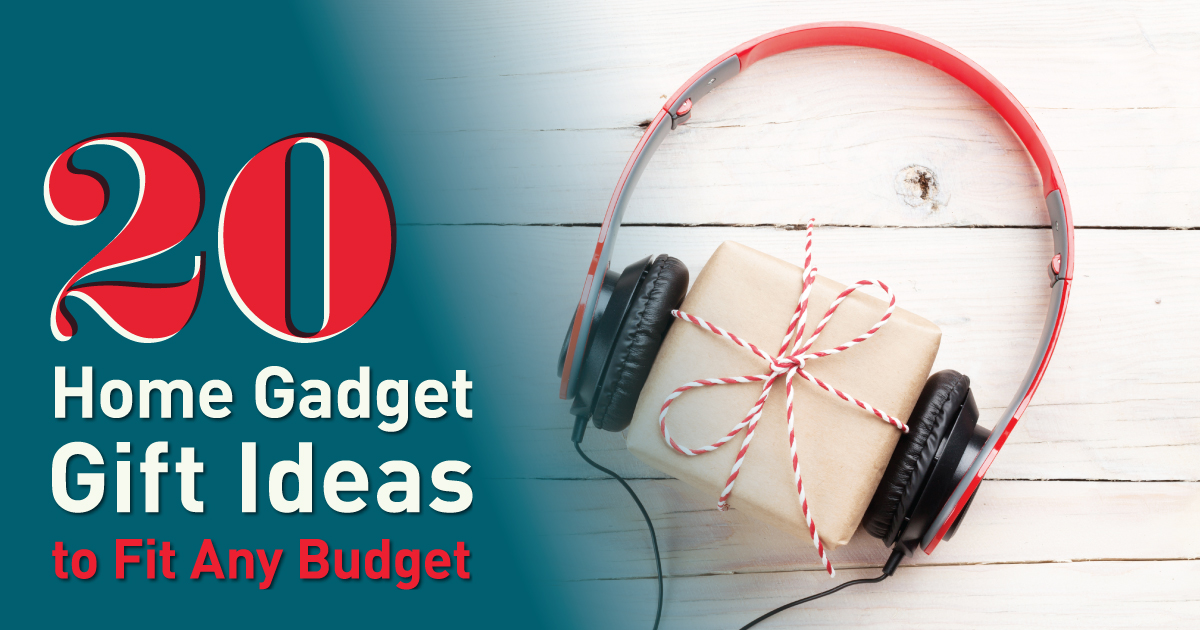 Looking for the perfect present for a loved one this holiday season? We've rounded up 20 of our favorite gift ideas. And since we work in real estate, we focused on items that add enjoyment, comfort and, in some cases, major value to your home.
From music lovers to home chefs, we've got something for everyone. And we've included a range of price points to suit any budget, from under $50 to major splurge … in case you're feeling extra generous this year. We hope you find this list useful in identifying gifts your friends and family will love. And maybe some of these items will make your wish list this year, too!
Approximate Price Ranges
$ - under $50
$$ - $51 to $200
$$$ - $201 to $500
$$$$ - Splurge
LET IT SNOW
Heat things up this holiday season! Keep your loved ones cozy all winter with these gifts that add warmth and a touch of luxury.
Tabletop Fireplace - $
On cold nights, nothing beats the comfort and glow of a fire. Whether you're looking to cozy up on the couch with a good book, or enjoy a relaxing night in the backyard with family and friends, a tabletop fireplace is an easy way to light up your evening. The Regal Flame Black Utopia Tabletop Fireplace can be used indoors or outdoors, no vent required. It runs on ethanol, which can be mixed with citronella to double as a mosquito repellent for outdoor use.
Towel Warmer - $$
Who wouldn't love to wrap themselves in a warm towel when they step out of the shower on a cold morning? While heated towel racks are...